Graduate Students
BA, Politics, UC Santa Cruz (2010)
Interests: Islamic Law, Ethics, Intellectual History, Technology
Mohamed's primary research interests include Islamic Law and Ethics as they relate to emerging technology. He's interested in studying how AI furthers, disrupts, or augments knowledge production and communal self-perception, as well as how it challenges existing legal and social norms within the Islamic legal and ethical tradition. Prior to joining the AIS program, Mohamed worked in senior roles in Marketing & Communications, designing and implementing cutting-edge technological solutions to raise millions for startup nonprofits that focus on humanitarian relief and sustainable development.
---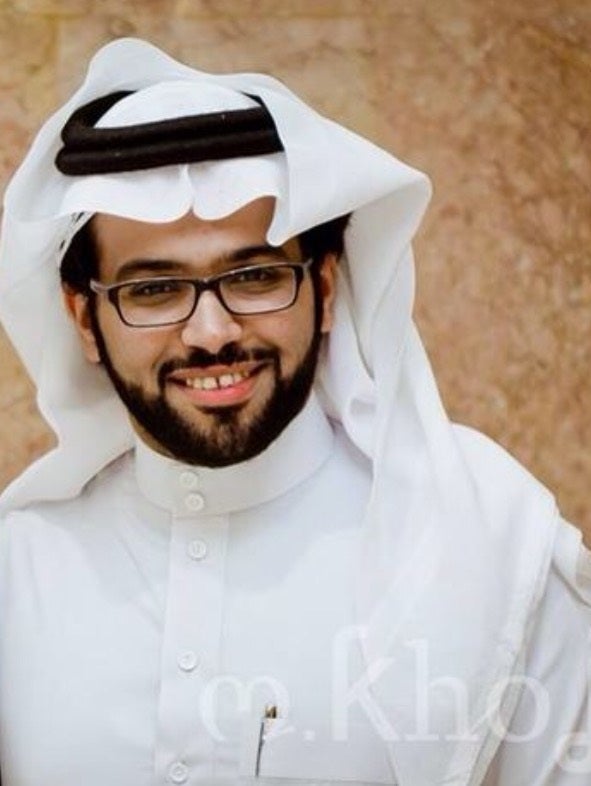 Arabic poetry and literary criticism
MA (2015), Yale University
BA (2009), Umm Al-Qura University, Makkah, Saudi Arabia
Hasan Alsulami is a Ph.D. candidate in Arabic and Islamic studies. His interests lie in modern and pre-modern Arabic literature, especially in the 17th/11th century. Before joining the department of Arabic and Islamic studies at Georgetown, he received his M.A. from Yale University, where he wrote a thesis on the modern reception of the Arabic poetic concept of ʿamūd al-shiʿr (the pillar of poetry). As an undergrad, he studied Arabic language and literature at Umm al-Qura University in Makkah where he also attended several traditional courses held at several masjids on Arabic grammar, rhetoric, and logic. Following recent scholarship which attempts to reread pre-modern Arabic and Islamic culture by its own right, and under the supervision of Dr. Suzanne Stetkevych, he is currently working on his dissertation on Arabic poetic aesthetics in the 17th/11th century. Through an examination of the major biographical dictionary Sulāfat al-ʿaṣr fī maḥāsin al-shuʿarā' bi-kulli miṣr (The Purest Wine of The Present on The Merits of Poets in Every Region) of the Ḥijāzī scholar Ibn Maʿṣūm al-Madanī (d. 1709), Hasan is trying to investigate how poetic aesthetics (al-maqāyīs al- shiʿriyyah) developed from the Classical Period (Ibn Ṭabāṭabā, al-Jurjānī, Ibn Rashīq, etc.) to the Post- Classical Period. And to what extent Nahḍa (Arab awakening/renaissance) portrayed it.

Hasan presented papers on Saudi literature (2016), modern Arabic travelogue literature (2019) as well as received an appointment as a visiting fellow at King Faisal Center for Research and Islamic Studies in Riyadh (2019/2020) as well as a Georgetown Dissertation Research Travel Grant.
---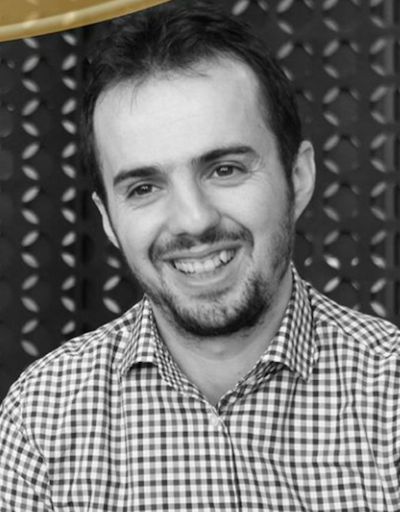 Islamic Law, Contemporary Islamic Thought, Ijtihad and Reform in Contemporary Islam
MA (2016), Contemporary Muslim Thought and Societies, Summa cum laude, Hamad Bin Khalifa University (HBKU), Qatar
MA (2011), Interdisciplinary Studies of Religions and Cultures, Summa cum laude, Pontifical Gregorian University, Rome, Italy
BA (2004), Sociology, University of Tirana

Rezart Beka received B.A. in Sociology from University of Tirana in 2004. He obtained his first M.A. (with summa cum laude) in Interdisciplinary Studies of Religions and Cultures (with specialization in Christianity) from the Pontifical Gregorian University in Rome, Italy in 2011 and his second M.A. (with summa cum laude) in Contemporary Muslim Thought and Societies at Faculty of Islamic Studies (FIS) of Hamad Bin Khalifa University (HBKU) in Qatar, in 2016. He did intensive Arabic language courses at Diwan Center for Arabic Language in Cairo, Egypt in 2007-2008 and Qatar University in 2012-2013. His areas of interest include Islamic Law, Contemporary Islamic Thought, Ijtihad and Reform in Contemporary Islam, Theology and Social Sciences in Contemporary Islam, Interfaith Dialogue, Comparative Theology, and Theology of Religions.

---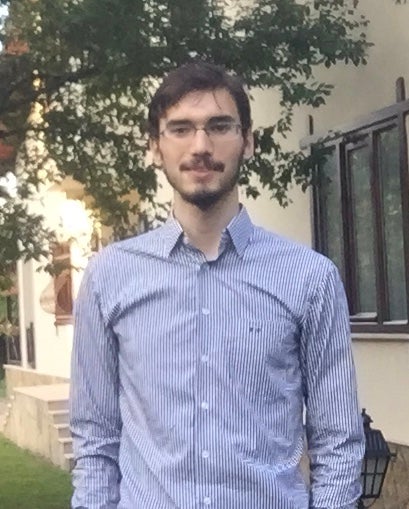 Hadith, Hadith Commentary, History of Early Islam, Companion Biography
MA (2018), History, Istanbul Sehir University, Turkey
BA (2016), with Highest Honors, Near Eastern Studies, Princeton University
F.O. Kelsey Prize for Best Second Term Junior Paper (Spring, 2015) Near Eastern Studies, Princeton University
Intensive Ottoman-Turkish (Summer, 2014) Istanbul Sciences Institute, Turkey
Intensive Arabic (Summer, 2013), Qasid Institute, Jordan

Ali Cebeci is interested in the formative period of the Islamic intellectual sciences. In particular, he studies the development of the hadith sciences and the role various types of hadith played in the growth of Islamic theology, jurisprudence and historiography. Additionally, he is interested in the history and historiography of early (i.e. 5th-7th century) Islam, and in particular, the portrayal of the Companions in classical Sunni historiography. He joined Georgetown University's PhD program of Arabic & Islamic Studies in Fall, 2018.

---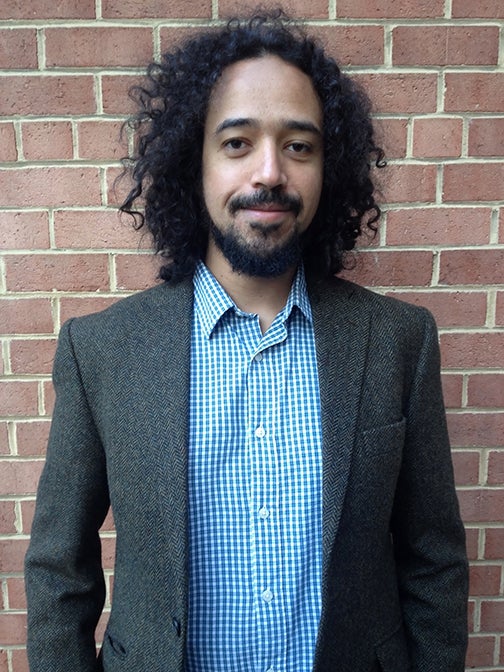 Political theory, philosophy, Muslim political thought
MSc (2013), Political Theory, London School of Economics
MA (2012), Islamic Studies, University of Khartoum, Sudan
MEng (2008), with Honors, Systems Engineering, Loughborough University, UK

Mohammed's primary research area is comparative political theory. His research interests also include modernity, Islamic law, political theology, Salafism, continental philosophy, and contemporary Muslim political thought. He holds an MSc in Political Theory from the London School of Economics and Political Science, an MA in Islamic Studies from the University of Khartoum, and an MEng. (Hons) in Systems Engineering from Loughborough University. He has been at Georgetown since 2013.

---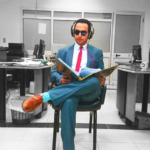 MA (2019) Middle Eastern and North African Studies, The University of Arizona
BA (2012) Languages and Translation from Al-Azhar University, Cairo, Egypt
Muhammad received his BA in Languages and Translation from Al-Azhar University in Cairo Egypt and his MA in Middle Eastern and North African Studies at the University of Arizona. His interests include: Islamic Law, Contemporary Political Islam in Middle Eastern History, Codification of Islamic Law, Islamic Criminal Law, and Neo-Sufism
---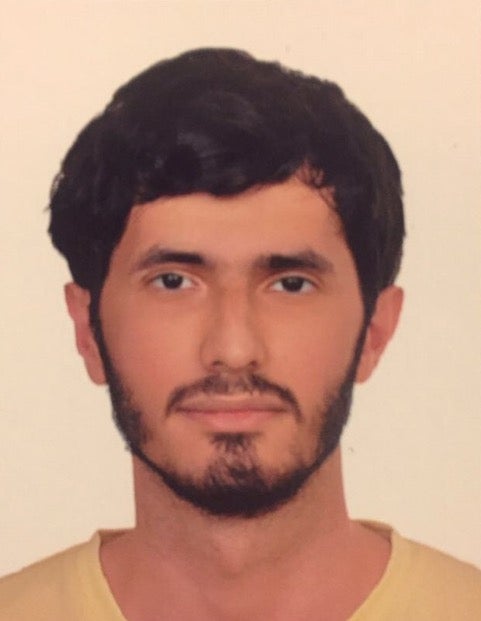 Classic and Modern Arabic poetry
MA (2017), English Literature, American University of Beirut
BA (2014), English Literature, American University of Beirut

Mohammad Fakhreddine is a PhD candidate with a concentration in Arabic Literature. He earned his BA and MA in English Literature from the American University of Beirut (AUB). His Master's Thesis focused on Modern Arabic Poetry, more specifically the stylistic and technical innovations of the Free Verse Movement in the 20th century. Mohammad's areas of interest include Classical and Modern Arabic poetry, poetic stylistics and metrics, and Arabic language and identity.

---
MA (2020) Islamic Texts, Zaytuna College
BA (2013) Sociology, University of Texas at Dallas
BA (2018) Islamic Law & Theology, Zaytuna College
Muaz is interested in the interplay between Islamic theology and Islamic law. He is interested in how theological debates pertaining to God's wisdom or purposefulness inform debates about the role of certain legal instruments, such as legal analogy (qiyās) or considerations of public interest (maṣlaḥa). He is also interested in understanding the principles governing the determination of certain practices as heretical (uṣūl al-bid'a).
---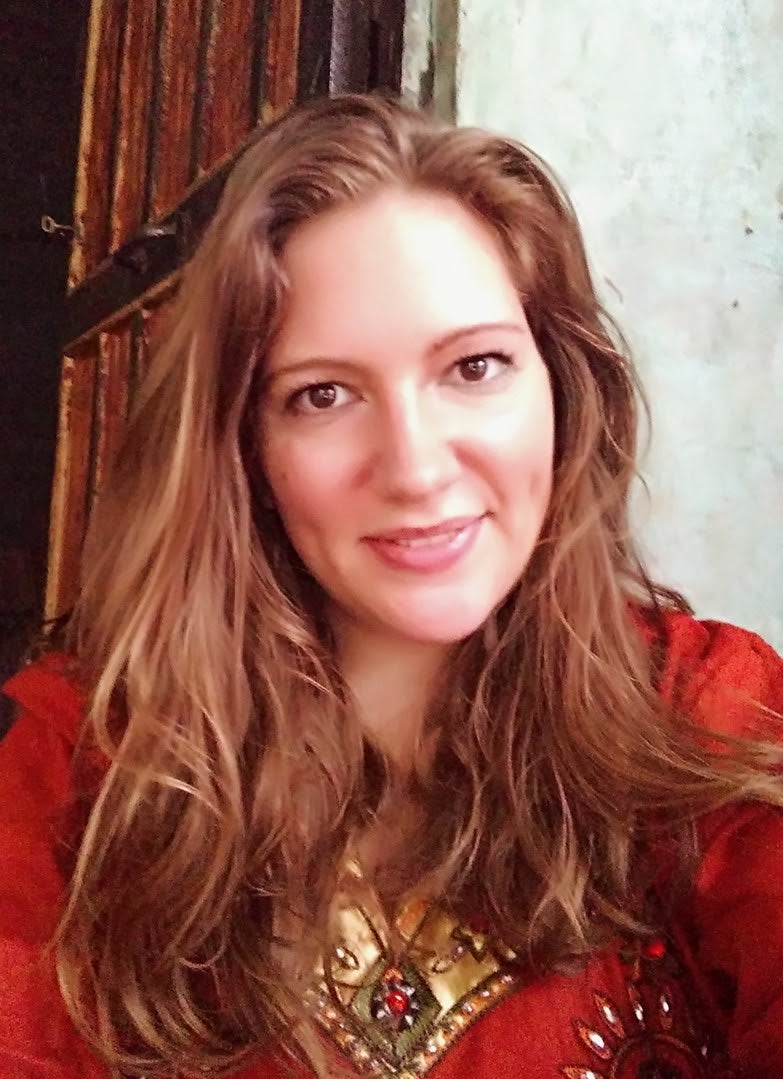 Islamic Jurisprudence, Contemporary Qur'an Interpretation, Hadith Studies
Magister (2014) in German Literature, Philosophy and Islamic Studies, Tübingen University, Germany

Irene is particularly interested in the reception history of Hadith forgeries (Mawḍū'āt), Islamic economic law (see her article on the sharia-compliance of cryptocurrencies), religious epistemology, and theory of religion. During her Ph.D., she has started to delve into computational analysis techniques such as Text Mining and Topic Modeling and is exploring the intersection between Islamic Studies and the Digital Humanities. In 2018, she founded the Islamicate Digital Humanities Network (idhn.org) for which she currently serves as the director. She holds a Magister Artium degree (German master's degree) in Literature, Philosophy, and Islamic Studies from the University of Tübingen, Germany, and previously taught for the DAAD (German Academic Exchange Service) at the University of Alexandria, Egypt.

---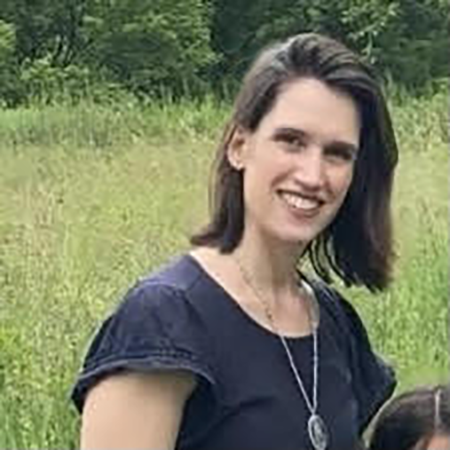 Arabic linguistics
MA (2012), Arabic Language, Literature and Linguistics, Georgetown University
BA (2000), Wellesley College


Karen McNeil is a PhD candidate whose research interests include Arabic sociolinguistics, Tunisian Arabic, and literary translation. Her main interest is the changing status of the spoken vernaculars in the Arab world: she is currently writing her dissertation on the development of Tunisian Arabic as a written language. Her dissertation focuses on the spelling and code-switching choices that Tunisians make when writing a yet-to-be standardized language, and what these reveal about collective and individual identity stances. In this work, Karen is making use of the Tunisian Arabic Corpus, a million-word, publicly-available corpus of Tunisian vernacular Arabic that she has been developing since 2011.
Karen has published several articles on topics related to Tunisian Arabic, including a forthcoming paper in Perspectives on Arabic Linguistics XXXIV entitled "When the leak becomes a flood: The development of vernacular literature in Tunisia." In addition to sociolinguistics, she has published on Tunisian grammar, corpus linguistics, and Arabic lexicography. Karen has presented on these topics at conferences including the Annual Symposium on Arabic Linguistics (2019, 2020), the Arabic Linguistics Forum (2018), the Middle East Studies Association (2014), and the Workshop on Arabic Corpus Linguistics (2011, 2013). She was the invited keynote speaker at the University of Vienna's International Symposium on Tunisian and Libyan Arabic Dialects in 2015. Her research has been supported by grants from American Institute for Maghrib Studies (AIMS), the Graduate School of Arts and Sciences at Georgetown University, and the Department of Arabic and Islamic Studies.
In addition to her academic research, Karen has done extensive work in Arabic translation, lexicography, and consulting. Along with her co-translator Miled Faiza, she recently completed the English translation of Shukri Mabkhout's novel The Italian (2021), winner of the International Prize for Arabic Fiction in 2015. She has also translated many shorter works for publications including Banipal and World Literature Today. In addition, Karen was lead revising editor (Arabic–English) for the Oxford Arabic Dictionary (2014). Most recently, she has worked as a computational linguist, performing semantic annotation and building Arabic corpora for MITRE Corporation.
Karen lives in Rhode Island with her husband, the Tunisian-American poet Miled Faiza, and their three children. Outside of work and research, her hobbies include baking, astrophotography, and coding in Python.
Personal website
Academia.edu page
Research website

---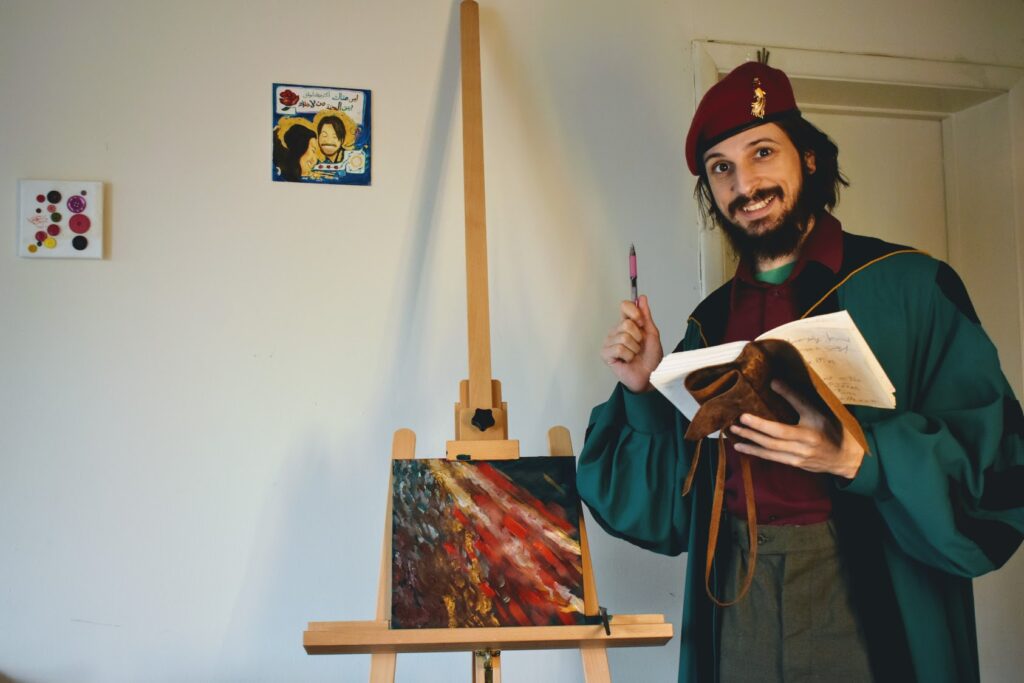 Arabic Literature
BA (2015), Philosophy, University of Washington, Seattle
MA (2020), Arab and Islamic Studies, Washington University in St Louis
Ibn Battuta Peace Prize, Qalam wa Lawh Institute, Rabat, Morocco 2019
Midwest Association of Middle-East Studies: 2019 Conference Presenter
Ian Mooney is a PhD student focused on postcolonial Arabic literature across North Africa. Drawing from his philosophical background, his studies explore the intersection of nationalist thought and artistic expression by analyzing narrative structures through a psychoanalytic lens. His Master's theses explored how narrative and political content interact through a text's emplotment. His areas of interest include: What happens when authors write about the revolution? What do we consider national literature after colonial domination? And how does literature determine the interpretation of politics? In addition to his studies, Ian is a novice brewer and master birdwatcher.
---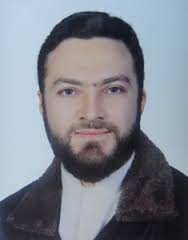 Social and political movements, Islamic legal theory
MA (2013), Conflict Resolution, Eastern Mennonite University, Virginia
PhD Candidate (2011), Islamic Jurisprudence (Usūl al-Fiqh), Islamic Seminary of Qum, Iran
MA (2009), Islamic Jurisprudence (Usūl al-Fiqh), Islamic Seminary of Qum, Iran

Rasoul is a PhD candidate in Arabic and Islamic studies. Prior to joining the department of Arabic and Islamic Studies at Georgetown, he spent several years at the Islamic seminary of Qum in Iran where he earned an MA in Islamic Jurisprudence. He is interested in Islamic legal theory as well as the contemporary social and political movements in the Islamic world.

Before joining the program, Rasoul had already published several titles in the field of Islamic studies:

Contemporary Shia Jurisprudence: A Reader (al-Nusūs al-Fiqhīyah al-Mu'asarah), Huzeh Khāharān Press, Qum (Iran), 2009 (in Arabic), a text book including selections from modern and contemporary thought in Shi'a jurisprudence, that became a required textbook for graduate students in Shia women's seminaries in Iran.
By Gods, In Person (Bā Khodāyān Zamīn), Astan Quds Razavi Press, Mashhad (Iran), 2009. This book analyzes the definition and rulings connected to the notion of "paying allegiance to unjust monarchs," analyzing this subject from the perspective of Shi'a jurisprudence and Islamic tradition.
Two Rakats Story (Du Raka't Dāstān), Ketāb Āshnā Press, Tehran, 2008 (sold more than 100,000 copies). An adaptation of selected fatwas from Shi'a jurists into 130 short stories for young adults.
---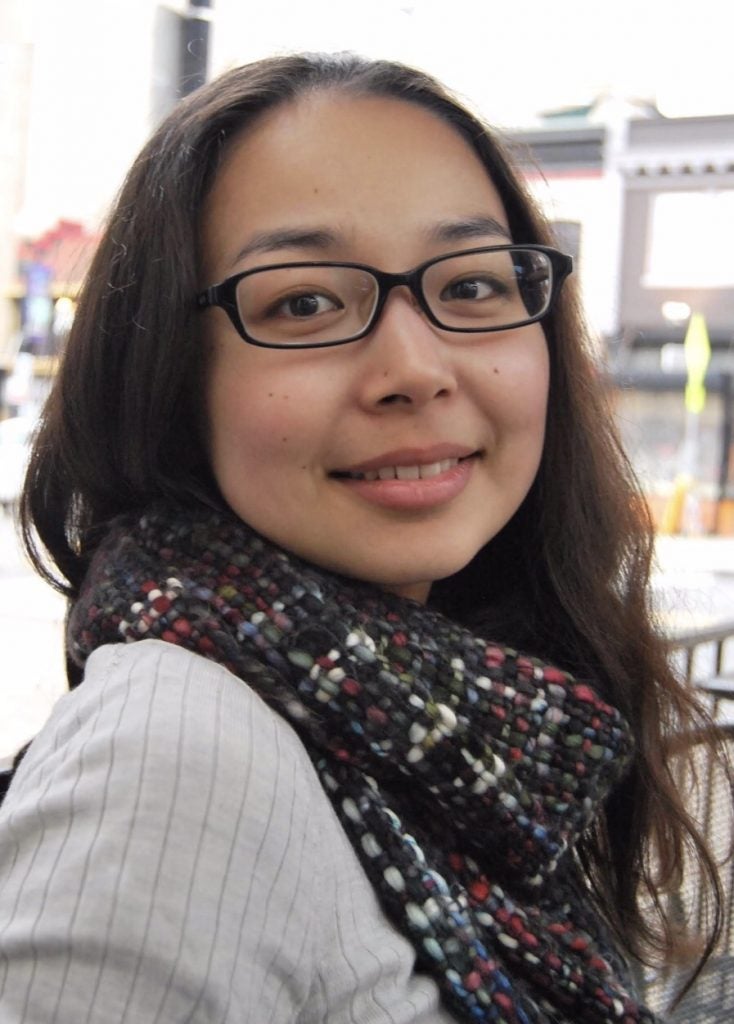 Arabic and Islamic Philosophy
BA (2016), Summa Cum Laude, Philosophy, University of Dayton

The Rev. Charles C. Bloemer, S.M., Award of Excellence in Philosophy (2015)
The Rev. Charles Polichek First Award of Excellence in Philosophy (2016)
Eriko works on Arabic and Islamic philosophy, especially on the transmission and adaptation of Greek knowledge into Arabic. She is currently writing her dissertation on the 10 th -century philosopher Abū Naṣr al-Fārābī's theory of knowledge. She is a recipient of the Templeton Foundation Doctoral Fellowship for the Theology, Science, and Knowledge project at the Philosophy Department at University of Missouri, St. Louis for the Academic Year 2020-2021. She has presented her work at various conferences, including annual meetings of the Middle East Studies Association (MESA) and the American Philosophical Association (APA). She also has an interest in manuscript studies.
---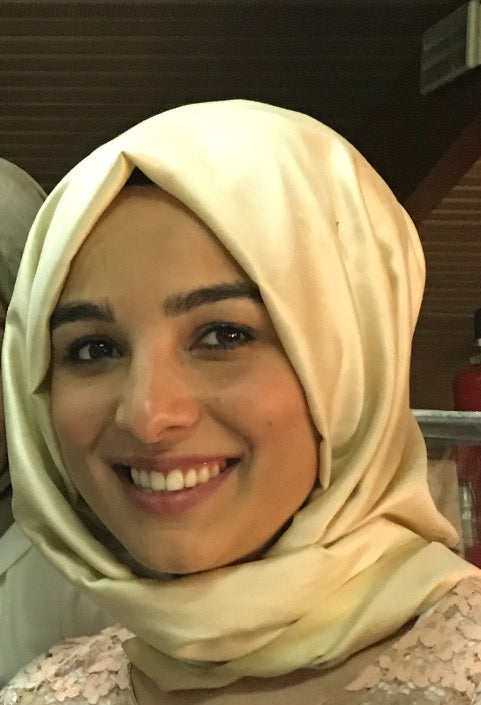 Islamic law
MA (2015), Islamic Studies, Istanbul 29 Mayis University, Turkey
BA (2013), Divinity, Ankara University, Turkey

In her master's thesis, Shar'u man qablanā in the uṣūl al-fiqh literature of the first five centuries (AH), Hatice surveyed the works of the scholars who studied shar'u man qablanā, starting with the first printed uṣūl al-fiqh book and ending with some of the sixth century scholars, such as Al-Ghazālī, Ibn 'Aqīl and Al-Kalwadhānī. She examined the early scholarly debates on whether shar'u man qablanā could be referred to as a source of Islamic law.

During her doctoral studies, she would like to study the taxonomy of the sources of law revealed in the uṣūl al-fiqh works of the late Ottoman period, more specifically in the works of Ibn 'Abidīn. Her areas of interest include the relationship of a legal concept with its social environment, the interaction between scholars of different madhhabs, and the interrelation between religious institutions and politics.

She is a native Turkish and French speaker, and studied Arabic at several universities and language institutes in Turkey and Egypt.

---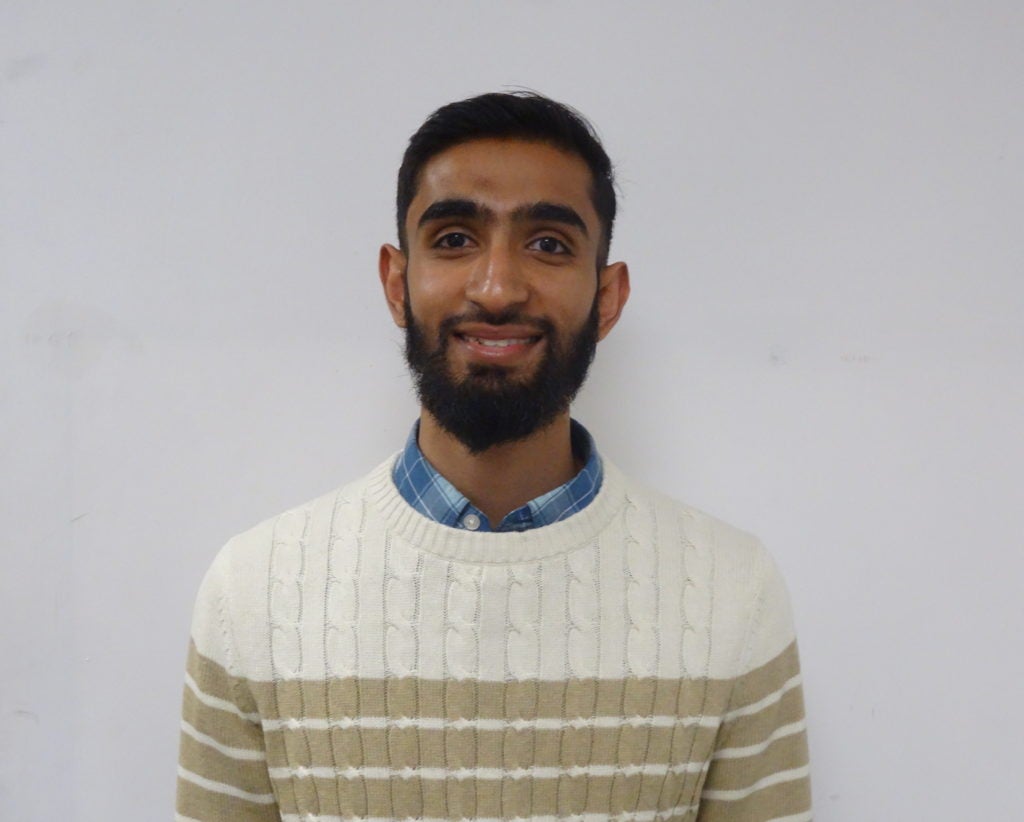 BA (2017), Political Science and Arabic, Summa cum laude with highest honors, Tufts University
Peter Belfer Award for best senior thesis written (2017)
Arabic Language, Culture, and Literature Prize (2017)
Umar Shareef is a PhD candidate in Islamic studies since 2018. He received his BA from Tufts University in 2017 and studied in Jordan for a year afterwards. His research interests center around the intellectual, cultural, and legal history of the Arabo-Islamic world during the classical period with a focus on the emergence and development of jurisprudential principles after the fifth century.
---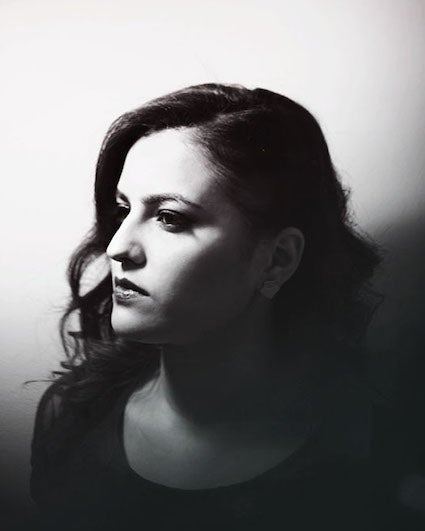 MA (2016) Comparative Literature, University of Toronto
BA (2015) Comparative Literature, Western University
Nina holds a BA in Comparative Literature from Western University and an MA from the Centre for Comparative Literature at the University of Toronto. Her academic research focuses on the period after the 1967 defeat and the ways in which Arab intellectuals and writers contended with its psychological and sociopolitical aftermath. She is chiefly interested in the role of satire as a mode of subversive critique in the Arab world, particularly in response to traumatic historical events since the naksa and leading up to the so-called Arab Spring. In her free time, Nina likes to dabble in poetic translation and stalk any and all cats in her neighbourhood.