Pamela Klasova contributes to conferences, archaeological dig
Posted in News Story
AIS Graduate Student Pamela Klasova participated in two conferences and an archaeological dig in 2016.
From April 15-17, 2016 she participated in the Workshop on Holistic Approaches to the Study of Early Islam and the Late Antique World at Indiana University. She presented "The role of language in building the Islamic empire: Umayyad language policies and their impact on the non-Arab populations."
July 12-July 15, 2016 she presented at the School of Abbasid Studies Conference in Leiden, hosted by Leiden University (Petra Sijpesteijn and Maaike van Berkel). Her paper was titled "Remembering the Umayyads in the Abbasid era: The case al-Ḥajjāj b. Yūsuf al-Thaqafī in the seventh/twelfth-century Tārīkh madīnat Dimashq by Ibn ʿAsākir." 
The conference included a tour of the university's manuscript collection; here is an image of Tabari's Tarikh: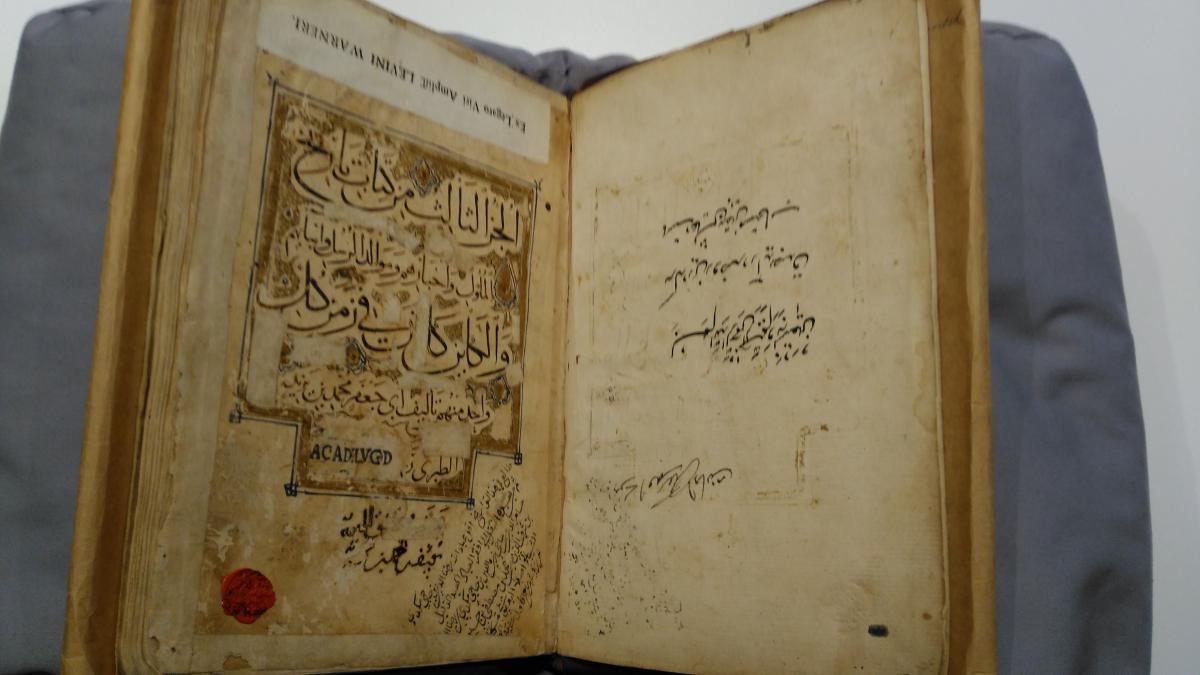 Pamela also participated in an archaeological dig from May 11 – June 19. It was called the Petra North Ridge Project 2016, organized by Tom Parker (NCSU) and Megan Perry (ECU). PRNP16 was the third season of a project that had two main goals: 1) excavation of shaft tombs to recover biological and artifactual evidence, and 2) excavation of apparent domestic structures to learn about the non-elite residents of the city. Pamela worked with a group that focused on apparently domestic structures. Instead of non-elite domestic structures, however, the group found a bath within an apparently very elite structure. Other amazing finds include marble statues of Aphrodite and Eros that were tossed in the trench she was working in, likely dating to the 4th century.
The story was covered on Jordanian TV Roya (statues appear at 4:00).