2017 Graduate Spotlight: Heba Arafa
Posted in News Story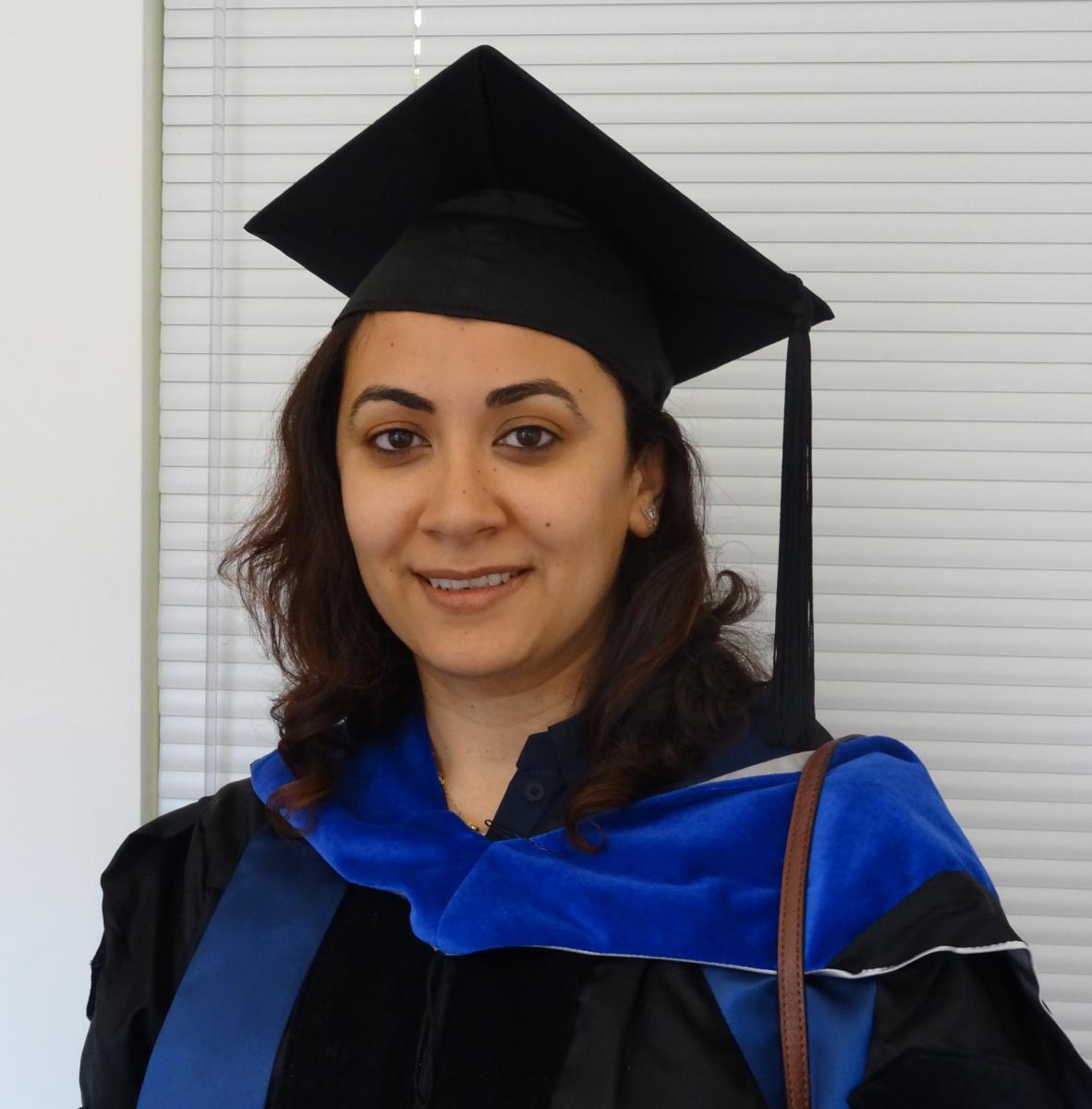 Heba Arafa graduated with a PhD in Arabic & Islamic Studies. She wrote her dissertation on "Dreams of Alternative Modernities on the Nile".
Prior to joining the PhD program at Georgetown, Heba was a Fulbright Fellow at the FLARE program of the University of Iowa. She has also completed graduate coursework in English literature at Mansoura University and in comparative literature and postcolonial studies at Cairo University. Her research interests are very interdisciplinary and range widely from Arabic classic religious texts such as the Qur'an and Prophetic tradition to popular culture and rap music. Her current research focuses on film, media and popular culture at the intersections of Islamic legal traditions and discourses of modernity in twentieth century Egypt.
Her recent publications include: "Stuck with Him: Bassem Youssef and the Egyptian Revolution's Last Laugh," co-written with Joel Gordon, Review of Middle East Studies 48 (2014): 34-43, and "Mediating Discourse of Democratic Uprising in Egypt: Militarized Language and the "Battles" of Abbasiyya and Maspero," co-written with Mervat Youssef and Anup Kumar, International Journal of Communication [Online] 8 (2014).