Meet the Scholar: Snapshots of Intellectual Journeys
Edward E. Curtis IV – Indiana University – Purdue University Indianapolis
University Website
Personal Website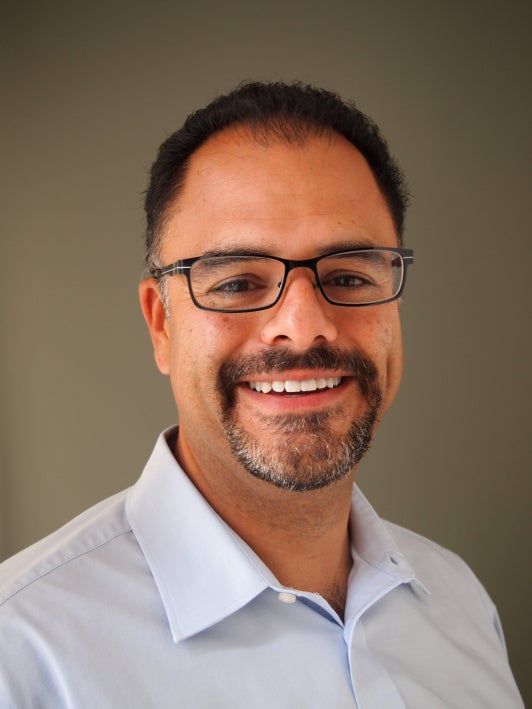 Edward Curtis is a publicly-engaged scholar of Muslim American, African American, and Arab American history and life.
His eleven books have been called "essential," "exemplary," "approachable," "groundbreaking," "must-read," "wonderful," and "a model of clarity." Muslims in America: A Short History (Oxford, 2009) was named one of the best 100 books of 2009 by Publishers Weekly, and his two-volume Encyclopedia of Muslim-American History was deemed one of the "best reference works of 2010" by Library Journal. Curtis' most recent book is Muslim American Politics and the Future of U.S. Democracy. He is currently working on a history of Syrian Muslims in the American Midwest. In addition to works written for general readers, Curtis has penned scholarly articles for the Journal of American History, American Quarterly, the Journal of the American Academy of Religion, and Religion and American Culture.
Curtis engages both national and local audiences in his work. He has contributed interviews and articles to the New York Times, the Wall Street Journal, the Washington Post, National Public Radio, and the Associated Press, among other media outlets. He has also taught community college instructors and K-12 teachers how to integrate information about religion and Muslim American history and life across the curriculum. Curtis enjoys collaborating with multiple community partners, which include Nur Allah Islamic Center, Al Huda Foundation, and Masjid Al-Mu'mineen. He is currently directing the Arab Indianapolis community history project.
Dr. Curtis is Millennium Chair of the Liberal Arts and Professor of Religious Studies at the Indiana University School of Liberal Arts at IUPUI. He is the recipient of fellowships and grants from the National Endowment for the Humanities, the Carnegie Corporation of New York, the Fulbright Scholar Program, the Andrew Mellon Foundation, the American Academy of Religion, and the National Humanities Center. Along with Sylvester Johnson, he is founding co-editor of the Journal of Africana Religions.
Curtis holds a doctorate in religious studies from the University of South Africa, a master's in history from Washington University, and a B.A. in religion from Kenyon College. He grew up in Southern Illinois.